Politics is not confined by the walls of government buildings, but actively shapes how we live our lives. Leadership is of critical importance, with political decisions having a great impact upon every sphere of society. We are committed to showing that the Bible is a force for good in politics; engaging voters, nurturing Christian leaders and providing guidance on challenging issues. We bring together Christian MPs, encourage biblical reflections on politics and commission research to explore the contribution of the Bible to politics.
Our projects in politics include:
African Biblical Leadership Initiative (ABLI Forum)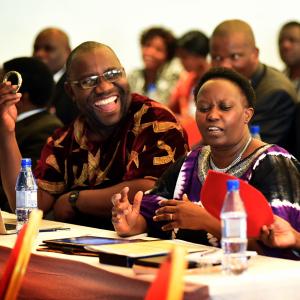 The vision for ABLI is to empower African leaders with biblical truths which will foster integrity in leadership. We believe this will lead to transformed nations that are founded on truth and characterised by love and justice. ABLI consists of various events and resources that have been developed with the goal of engaging with a broad audience of African leaders from the public, private, church and non-profit sectors. The ABLI forum serves as a hub for a growing community of practitioners who can support, encourage and mentor each other throughout the year by sharing information, examples and case studies of the successful application of God's Word in their contexts. Visit our Project Catalogue or the ABLI Forum website to learn more about this initiative.
A government God wants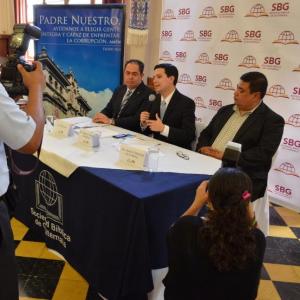 Bible Society of Guatemala has a vision for the transformation of society through the application of biblical principles in public life. Their aim is to share biblical teaching on leadership, encouraging those in positions of power to act with honesty, integrity and according to the law. Central to this project is a mass advertising campaign which encourages reflection and discussion on what 'a government as God wants' looks like in the Guatemalan context. Visit our Project Catalogue to learn more about this initiative.
La política no está confinada al interior de los muros de los edificios de gobierno, sino que conforman la manera cómo vivimos nuestras vidas. El liderazgo es de importancia crítica, y las decisiones políticas tienen un gran impacto sobre todas las áreas de la sociedad. Estamos comprometidos con mostrar que la Biblia es una fuerza para el bien en la política; involucrar a los votantes, instruir a los líderes cristianos y proveer orientación para los asuntos desafiantes. Reunimos a los diputados cristianos, alentamos a la reflexión bíblica sobre la política y encargamos investigaciones para explorar la contribución de la Biblia a la política.
Nuestros proyectos en política incluyen:
African Biblical Leadership Initiative (ABLI Forum)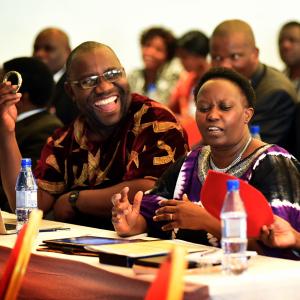 Este proyecto tiene por objetivo organizar foros dinámicos anuales para promover una visión bíblica de armonía social, resolución de conflictos y bienestar económico en África. El evento atrae a delegados de gobierno, finanzas, empresas, sociedad civil y la iglesia. Haga clic aquí para conocer más sobre esta iniciativa en el Catálogo de Proyectos, o visite sitio web ABLI.
Un Gobierno Como Dios Manda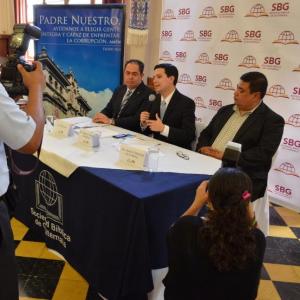 Con el nombre "Un Gobierno como Dios Manda", este proyecto utiliza anuncios en los medios principales para promover una votación responsable en las elecciones generales. Con ello, el proyecto anima al público a analizar el comportamiento de los candidatos, evaluar su comportamiento, evaluar la integridad de su liderazgo y tomar decisiones basadas en los principios bíblicos. Haga clic aquí para conocer más acerca de esta iniciativa del Catálogo de Proyectos.
La politique n'est pas cantonnée entre les murs des bâtiments de l'administration publique ; elle détermine au contraire grandement la manière dont nous vivons. Quant aux dirigeants, ils ont une importance capitale dans la mesure où les décisions politiques ont des conséquences directes dans chaque domaine de la société. Notre objectif est de montrer que la Bible constitue une force positive sur le plan politique, d'entrer en dialogue avec les électeurs, d'apporter un soutien aux responsables chrétiens et de fournir des conseils sur les enjeux majeurs. Nous permettons aux députés chrétiens de se rencontrer, favorisons une réflexion biblique sur la politique et commandons des études destinées à mettre en évidence la contribution de la Bible dans le champ politique.
Voici quelques-unes de nos actions dans le domaine politique :
African Biblical Leadership Initiative (Forum ABLI)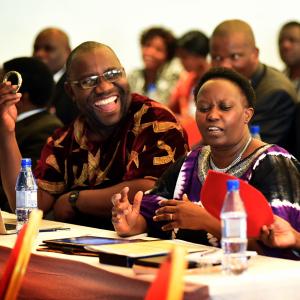 Cette action a pour but d'organiser des forums annuels dynamiques destinés à promouvoir une vision biblique de l'harmonie sociale, de la résolution des conflits et du bien-être économique en Afrique. Cette rencontre rassemble des représentants des pouvoirs publics, du monde financier, des affaires, de la société civile et de l'Eglise. Pour en savoir plus sur cette initiative, cliquez ici pour accéder au Catalogue des projets, ou rendez-vous sur le site web l'ABLI.
Un Gobierno Como Dios Manda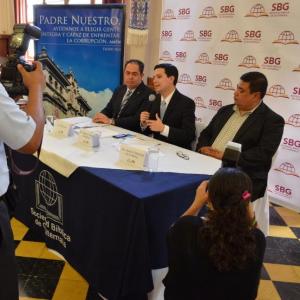 Cette action, que l'on peut traduire par « Un gouvernement conforme à ce que Dieu demande », fait appel à des messages publicitaires dans des médias traditionnels pour encourager les citoyens à voter de façon responsable aux élections législatives. Il s'agit d'encourager la population à analyser le comportement des candidats, à évaluer leur intégrité dans l'exercice de leurs responsabilités et de prendre leurs décisions sur la base de principes bibliques. Pour en savoir plus sur cette initiative, cliquez ici pour accéder au Catalogue des projets.