The arts provide much more than entertainment – they reflect shared experiences, pass on age-old stories and shape our social and cultural imagination. Almost everyone engages with, or is impacted by, the arts in some way – we watch films, listen to music, visit galleries, see performances or read literature. It is therefore important for us to work in this area, as the reach is broad and the impact deep.
The Bible has long been present in the arts, and our advocacy work is centred on offering Scriptures as a source of inspiration and beauty to contemporary artists. Whether through local street performances or industry-standard short films, the arts are a powerful tool of communication for Bible advocacy.
Our projects in the arts include:
Art and Hearts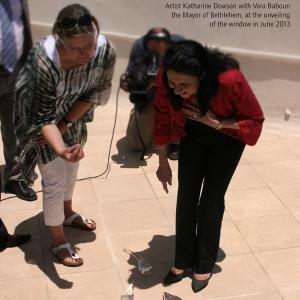 Amidst the long-standing conflict between Israel and Palestine, Art and Hearts aims to create an alternative public dialogue using the language of art, which focuses on oneness rather than division, and brings the Bible's message of peace. Coming together as the Bible Lands team, the Arab Israeli Bible Society, Bible Society in Israel and Palestinian Bible Society have commissioned public works of art on the theme of peace and reconciliation, facilitating conversation on a volatile and often sensitive topic in the public space. Visit our Project Catalogue to learn more about this initiative.
Reconciliation and Forgiveness for the Post-Genocide Generation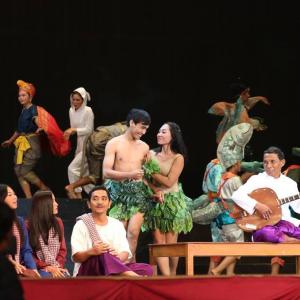 Four decades after the Khmer Rouge genocide, the rebuilding of a society deeply impacted by trauma continues to be a gradual and fragile process. Countering the enduring legacy of the genocide is a complex endeavour because speaking out against the atrocities committed is not inherent in Cambodian culture, and a generational void is increasingly apparent. This project uses theatre to share the biblical message of forgiveness and hope amongst Cambodian society, with the reassurance that to forgive does not mean to forget. Visit our Project Catalogue to learn more about this initiative.
Las artes proveen mucho más que entretenimiento –ellas reflejan experiencias compartidas, trasladan historias ancestrales y forman nuestra imaginación social y cultural–. Casi todas las personas interactúan o son impactadas por las artes en alguna manera –vemos películas, escuchamos música, visitamos galerías, asistimos a presentaciones artísticas o leemos libros–. Es por esa razón que es importante para nosotros trabajar en esta área, ya que el alcance es amplio y su impacto profundo.
La Biblia ha estado presente desde hace mucho tiempo en las artes, y nuestro trabajo de promoción se centra en ofrecer Escrituras como una fuente de inspiración y belleza a los artistas contemporáneos. Ya sea a través de presentaciones locales en las calles o mediante películas cortas del estándar de la industria, las artes son una herramienta poderosa de comunicación para la promoción bíblica.
Nuestros proyectos en artes incluyen:
Arte y corazones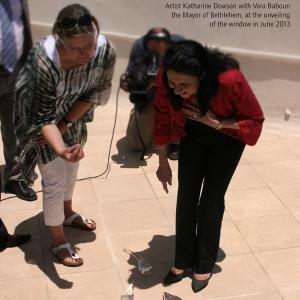 Este Proyecto apunta a traducir los temas bíblicos de paz y reconciliación a través de obras artísticas producidas por artistas palestinos, israelitas e internacionales. Estas piezas de arte son mostradas públicamente en Jerusalén, Belén y Nazaret para estimular el debate público sobre la paz y la reconciliación. Haga clic aquí para conocer más acerca de este proyecto en el Catálogo de Proyectos.
Reconciliación y perdón para la generación post genocidio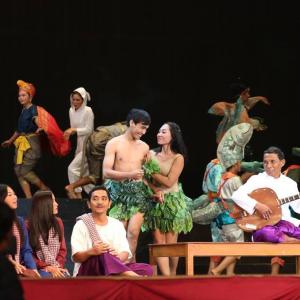 A 40 años del genocidio del Khmer Rouge en Camboya, el legado traumático de violencia todavía prevalece. Este proyecto usa los estilos locales de trama, canto y danza para unir a las generaciones y contar una historia bíblica de perdón y reconciliación. Haga clic aquí para saber más acerca de este Proyecto en el Catálogo de Proyectos.
L'art fait bien plus que divertir : il est le reflet d'expériences communes, transmet des histoires ancestrales et façonne notre imaginaire social et culturel. Nous sommes quasiment tous concernés ou touchés par l'art d'une façon ou d'une autre, que ce soit en regardant des films, en écoutant de la musique, en allant au musée ou à des spectacles, ou en lisant des livres. Il est donc important pour nous d'agir dans ce domaine, car il permet de toucher un large public et d'avoir un impact important.
La Bible est présente depuis longtemps dans le domaine de l'art et notre travail de promotion consiste principalement à proposer les Ecritures comme source d'inspiration et de beauté aux artistes contemporains. Que ce soit à travers des spectacles de rue dans des quartiers ou des courts métrages réalisés à un niveau professionnel, l'art constitue un puissant outil de communication pour la promotion de la Bible.
Voici quelques-unes de nos actions dans le domaine artistique :
« Art and Hearts »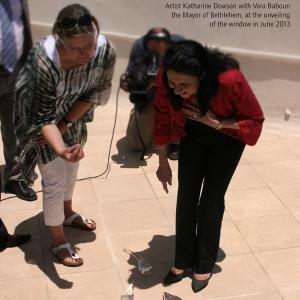 Cette action a pour but d'exprimer les thèmes bibliques de la paix et de la réconciliation à travers des œuvres d'art produites par des artistes palestiniens, israéliens ou d'autres pays. Ces œuvres d'art sont exposées publiquement à Jérusalem, Bethléhem et Nazareth afin de favoriser le débat public sur la paix et la réconciliation. Pour en savoir plus sur cette action, cliquez ici pour accéder au Catalogue des projets.
Réconciliation et pardon pour la génération post-génocide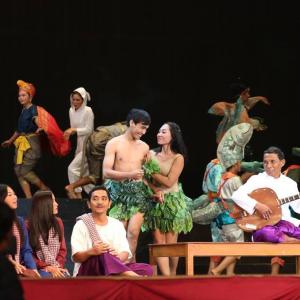 Quarante ans ont passé depuis le génocide perpétré par les Khmers rouges au Cambodge, mais l'héritage traumatisant de la violence demeure. Cette action utilise les modes d'expression locaux du théâtre, du chant et de la danse pour rassembler les générations et présenter un récit biblique de pardon et de réconciliation. Pour en savoir plus sur cette action, cliquez ici pour accéder au Catalogue des projets.